Dip/Appetizer Bowl, Geometric Lines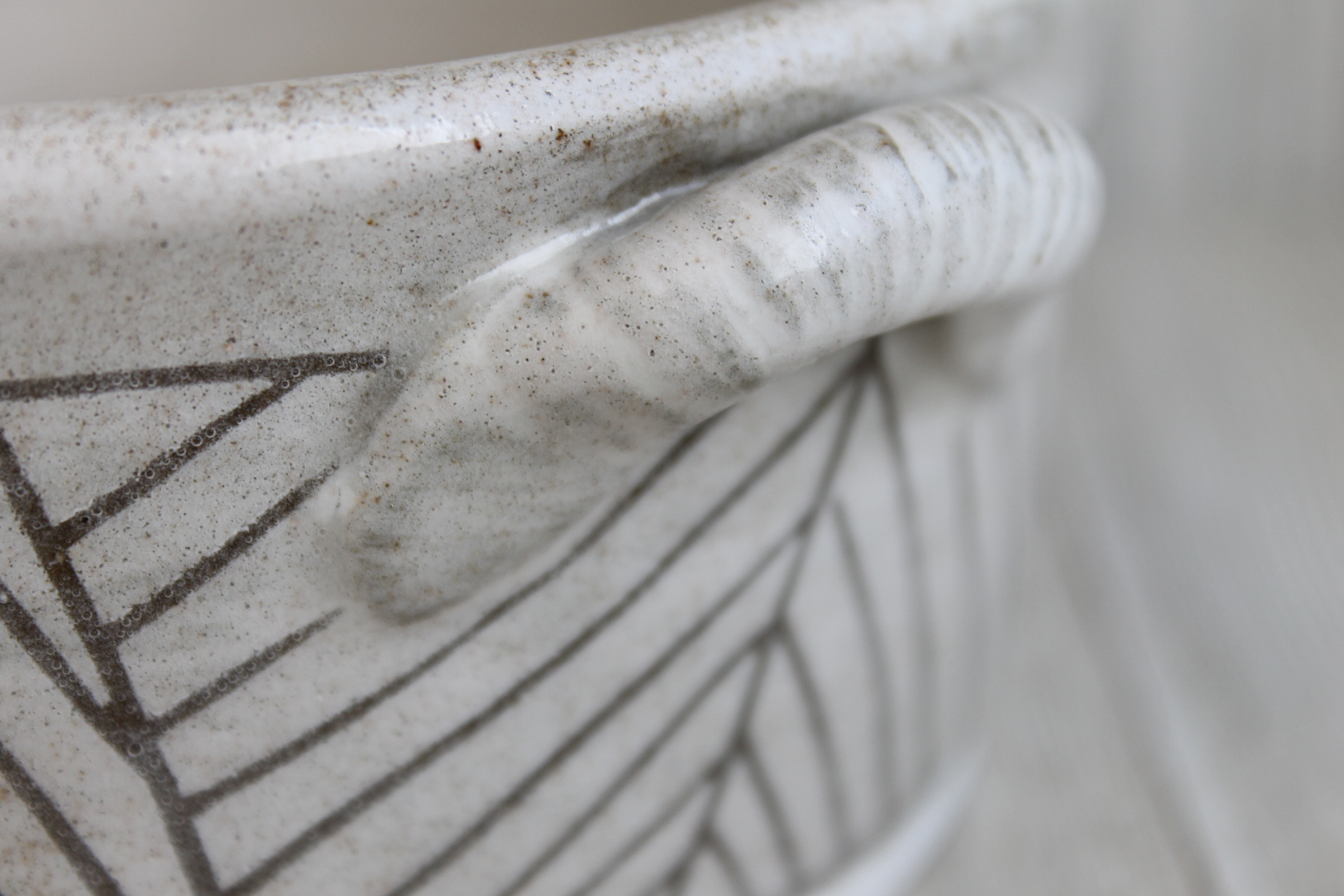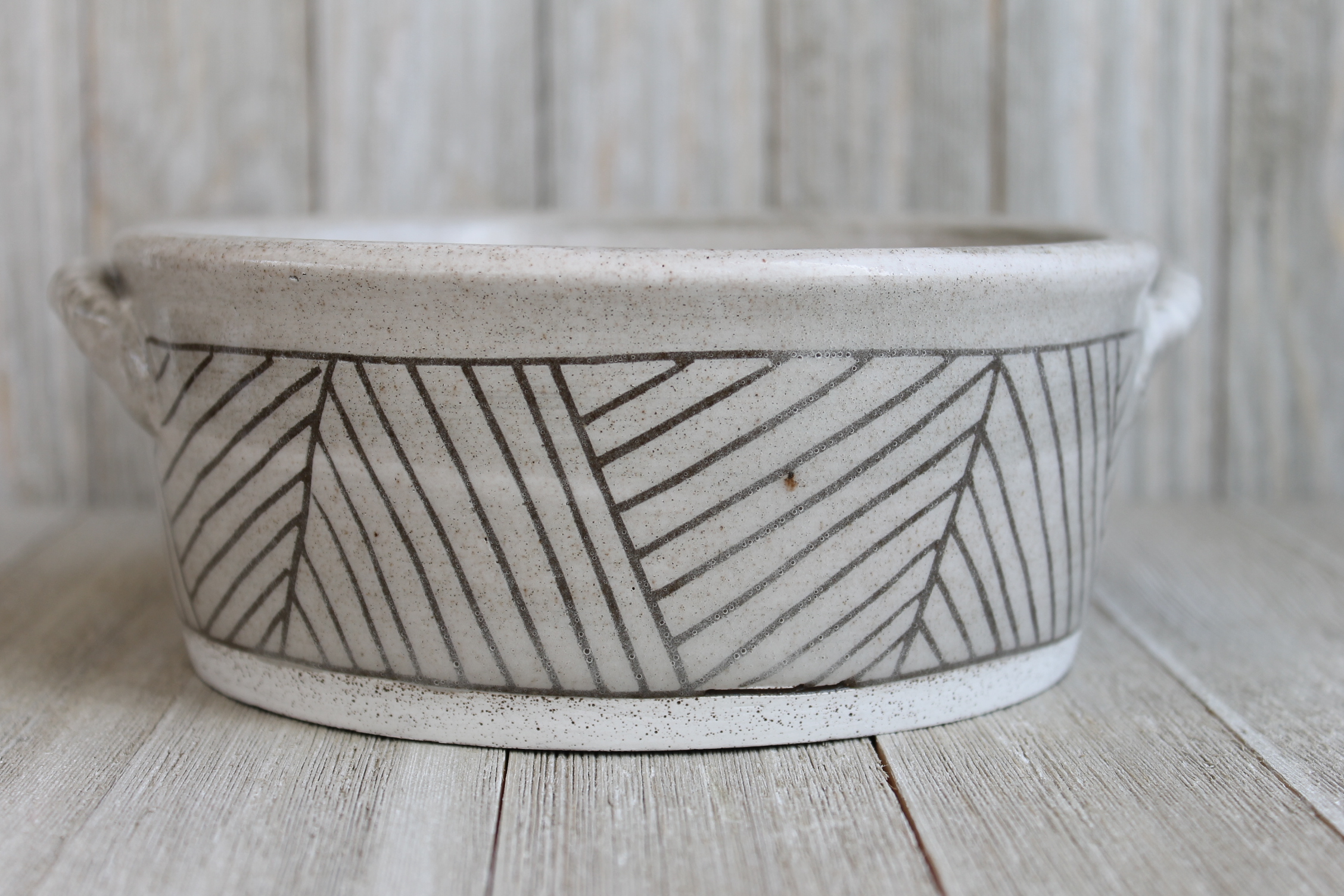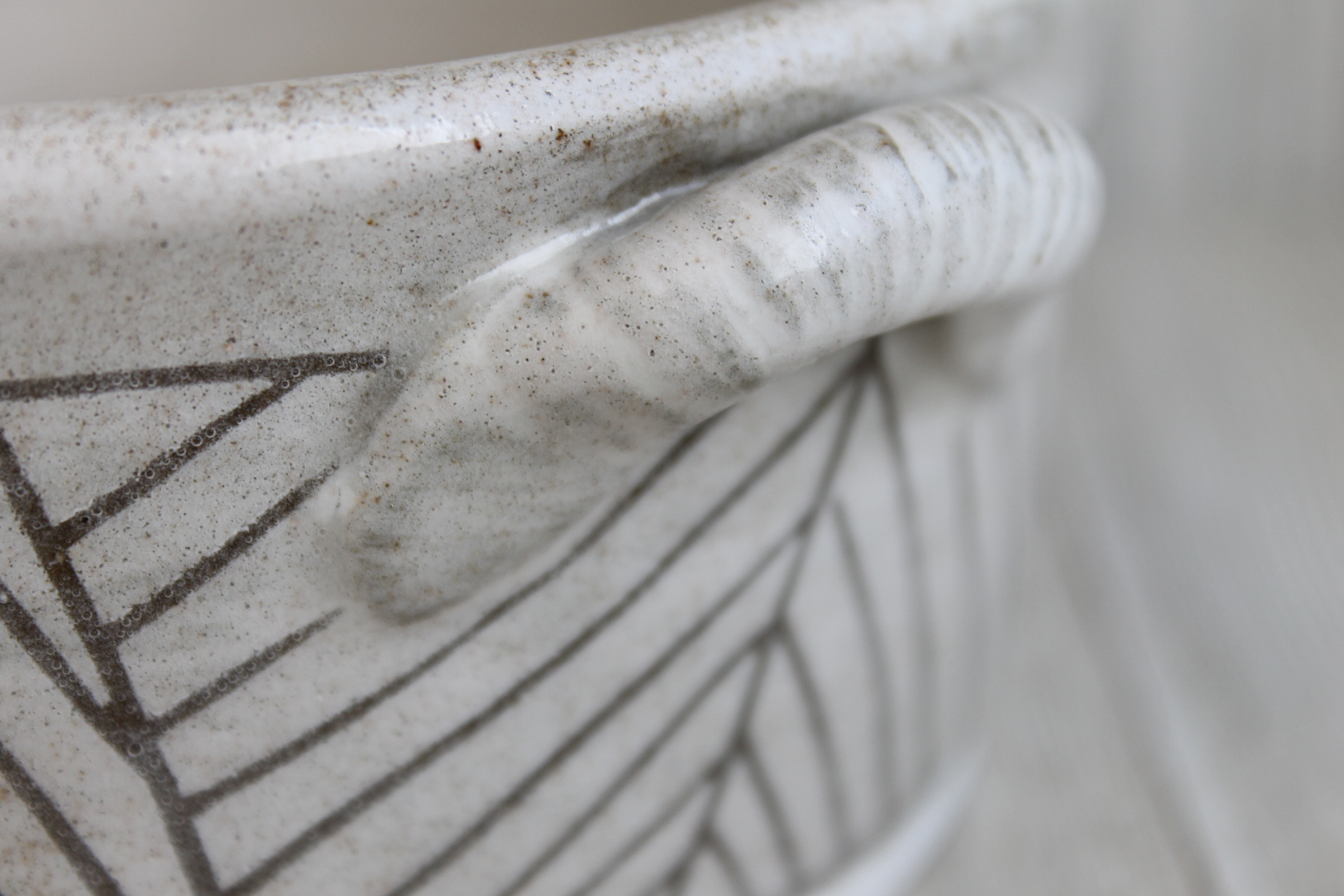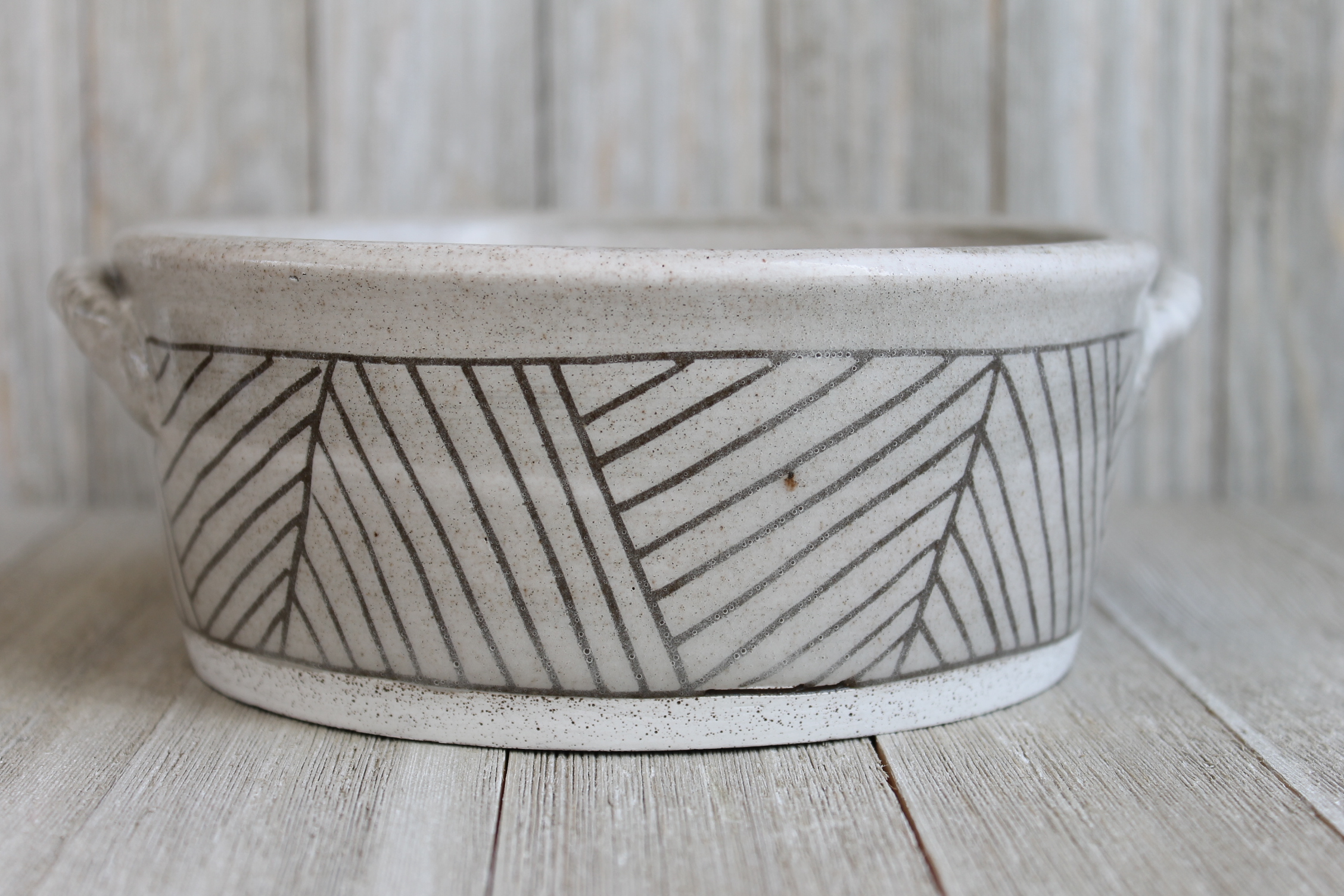 Dip/Appetizer Bowl, Geometric Lines
Handmade, wheel thrown dip bowl painted and carved with geometric line design. Dark chocolate stoneware with white underglaze and clear gloss glaze. Hand formed handles.
Dimensions: 6 1/2" diameter, 2 1/2" tall
Care: Food, dishwasher, and microwave safe. Hand washing is recommended.
Shipping: This item is ready to ship from Monkton, Maryland in 1-3 days.